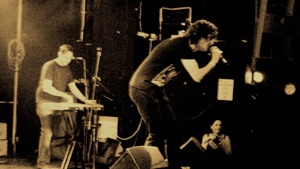 Sat 11 July
EVENT CHANGE: BELTER
Plough & Harrow, Leytonstone High Rd
NOW PLAYING FRIDAY 10TH WITH RAGS RUDI

With lyrics sharper than razor-wire and tunes that stick the boot in, Belter is punk for grown-ups who like a dance.
They've nicked the buzzsaw drive of The Buzzcocks, The Clash's spunk,
The Stranglers' riffs and some of the best tunes Blondie never wrote. And their singer sounds like Jello Biafra pogoing on a Roxy Music-era Brian Ferry.