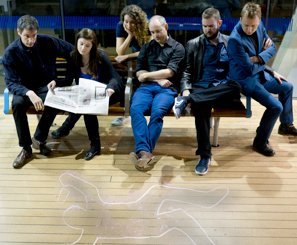 Sat 11 July
CSI – CRIME SCENE IMPROVISATION
The Birkbeck Tavern, Langthorne Rd
8pm – 9pm / free
Welcome to the most gripping murder mystery of them all. A fully improvised murder mystery play where nobody knows who the killer is. Not even the cast!
Our detective needs your help. Someone's kicked the bucket. But who? We need YOU to help our C.S.I. identify the victim and what caused their grizzly death.
Then watch closely as the improvised play unfolds and we meet our victim's so-called friends. Our detective will haul-in the most guilty-looking for a police line-up where the audience can grill this desperate gang.
Whodunnit? Let's find out!