LEYTONSTONE FESTIVAL 2019  is now up & running !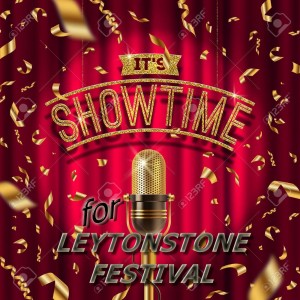 LEYTONSTONE FESTIVAL 2019  ….. – the 'Best Little Festival' –  is set to run Sunday 1st – Sunday 8th September.
The Leytonstone Festival 2019  Events Programme may be downloaded  here:   Featured Events for the 2019 Festival
 Waltham Forest – London Borough of Culture 2019
Leytonstone Festival has negotiated with the My Local Culture Team for all Festival events to be listed on their web site. Kindly login here: wfculture19.co.uk/mylocalculture  register and complete the on-line application.
Please clearly state that your event is part of  the  Leytonstone Festival
You may e-mail the Team: wfculture@walthamforest.gov.uk   with any concerns.
ALSO…………………..Watch out for updates accessible here and on the Leytonstone Festival Facebook page: www.facebook.com/groups/leytonstonefestival  
Important message:
Working together as a Team – Performers, Venues and the Organising Committee  can create a memorable Festival which will appeal to all Leytonstone residents and our friends from across east London and beyond!
The best little festival…
Welcome to Leytonstone, our little bit of north east London that has always punched above its weight. Many creative and talented people hail from Leytonstone, including Jonathan Ross, David Beckham, Damon Albarn, Alfred Hitchcock, Derek Jacobi and Fanny Cradock. We should also mention jazz legends Kenny Wheeler, Kenny Clare and Jackie Free – all with their own Waltham Forest Blue Plaques.