LEYTONSTONE FESTIVAL  is coming soon!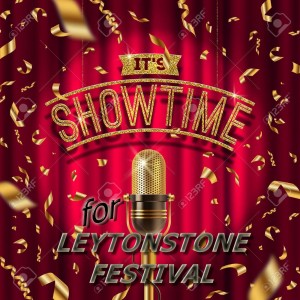 LEYTONSTONE FESTIVAL ….. Thank you to all those performers and venues who have agreed to be part of the 2018 Festival. The 'Best Little Festival' is set to run 6th – 15th July.
In June, the official Programme of Events will be available on the Festival website, Facebook page and locations around Leytonstone.
Before then, we thought Festival goers would like a taste of what to look forward to in July. Over the next weeks we will feature on Facebook individual EVENTS that have been arranged.  www.facebook.com/groups/leytonstonefestival  
Watch out for updates accessible here and on the Leytonstone Festival Facebook page: www.facebook.com/groups/leytonstonefestival  
Important message:
Working together as a Team – Performers, Venues and the Organising Committee  can create a memorable Festival which will appeal to all Leytonstone residents and our friends from across east London and beyond!
The best little festival…
Welcome to Leytonstone, our little bit of north east London that has always punched above its weight. Many creative and talented people hail from Leytonstone, including Jonathan Ross, David Beckham, Damon Albarn, Alfred Hitchcock, Derek Jacobi and Fanny Cradock. We should also mention jazz legends Kenny Wheeler, Kenny Clare and Jackie Free – all with their own Waltham Forest Blue Plaques.