LEYTONSTONE FESTIVAL PERFORMERS…….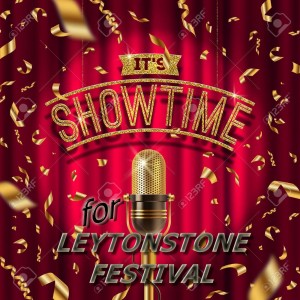 ……..the deadline of Saturday 31st March to make your Application for the 2018 Festival has now been reachedl! Thank you to all those performers who submitted applications.
The Festival organisers are now reviewing all the applications that have been received and will be in with contact successful applicants very soon.
Any potential performers who have outstanding queries, please contact the Festival Trustees asap.   enquiries@leytonstonefestival.org.uk  
Important message:
The 2018 'Best Little Festival' is set to run 6th – 15th July. Watch out for updates accessible here and on the Leytonstone Festival Facebook page: www.facebook.com/groups/leytonstonefestival
Working together as a Team – Performers, Venues and the Organising Committee  can create a memorable Festival which will appeal to all Leytonstone residents and our friends from across east London and beyond!
The best little festival…
Welcome to Leytonstone, our little bit of north east London that has always punched above its weight. Many creative and talented people hail from Leytonstone, including Jonathan Ross, David Beckham, Damon Albarn, Alfred Hitchcock, Derek Jacobi and Fanny Cradock. We should also mention jazz legends Kenny Wheeler, Kenny Clare and Jackie Free – all with their own Waltham Forest Blue Plaques.